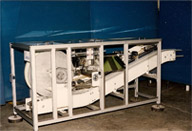 FABRICABILITÉ
Anyone can patch up a prototype until it works. With our design and development approach, issues such as the production batch, the nature of your market, etc. are considered from the outset.
OUR CREATIVITY AT THE SERVICE OF YOUR COMPETITIVENESS
From heavy industry to micro-electronics, from the world of entertainement to the automotive sector, we're there.
We just love to solve problems. With Fédico, you get a design and development process leading to an optimized product ready to market and with a performance only over 20 years of experience can provide. We always keep an overview of your needs during a process automation contract in order to increase flexibility, speed and ease of maintenance of your production line. Our design and management tools are optimized for manufacturing custom industrial machinery ensuring a timely and safe integration. Whether for the design, manufacture or upgrading of industrial machinery, our team is ready.
Fédico has been certified in 2017.
In Feb 2022, Fedico has been re-certified for the next 3 years.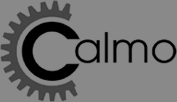 Calmo manufactures wheelchair access ramps for low floor transit buses. Our major seller is a hydraulic flip ramp however other models which are electric and/or telescopic are also part of our line. The company started after obtaining an order from a major Canadian bus manufacturer.
In addition to our own products, Calmo has also manufactured ramps for clients based on their design.